Monitor

any where, curate any time
Perfect for monitoring social profiles, tracking social mentions, curating content on the fly, receiving notifications, and sharing with friends or team members anywhere, anytime.
The beta version of
Nebula mobile App

packs the capabilities.

"No need for data crunching on a computer screen - access critical business insights in real-time at your fingertips using the Nebula app."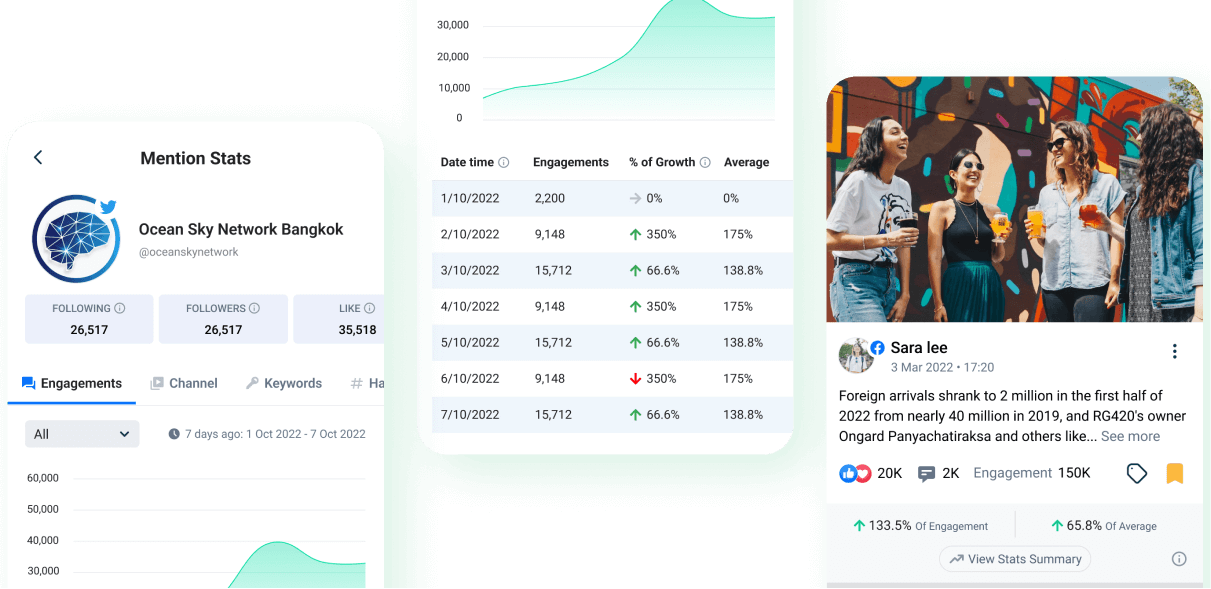 "Simply download the nebula app and you can access all the important updates from your campaign in Mandala Analytics."
"Enjoy complete flexibility and freedom of Mandala AI functions via the app. Manage workflows, share updates, check trends and activities, and more."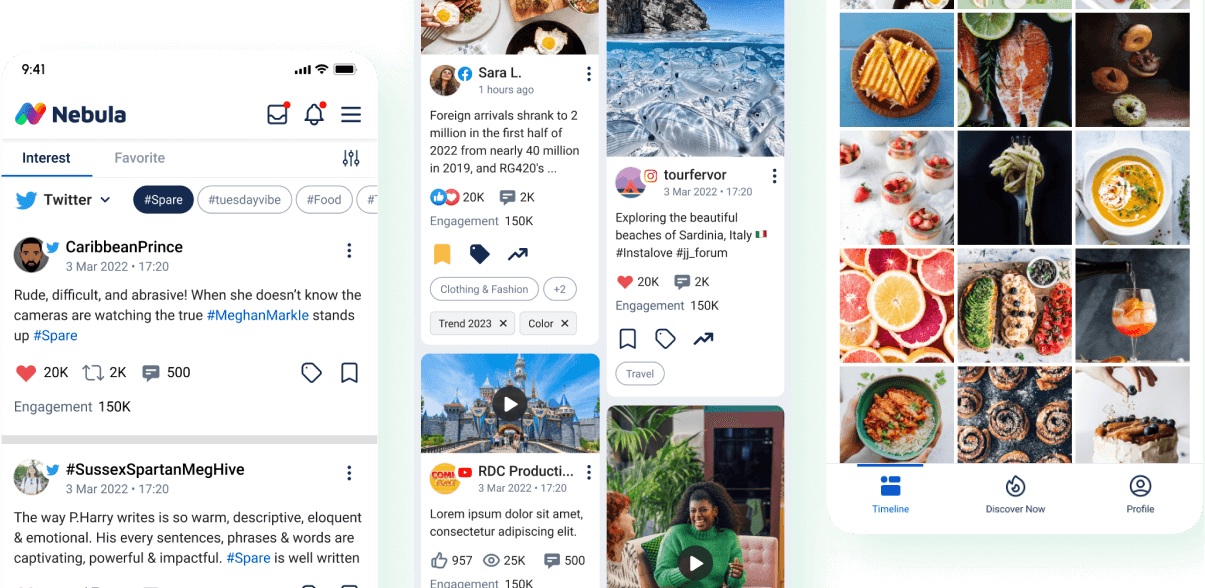 "Designed for mobile users – enjoy all the things you love about Mandala AI in one simple intuitive app."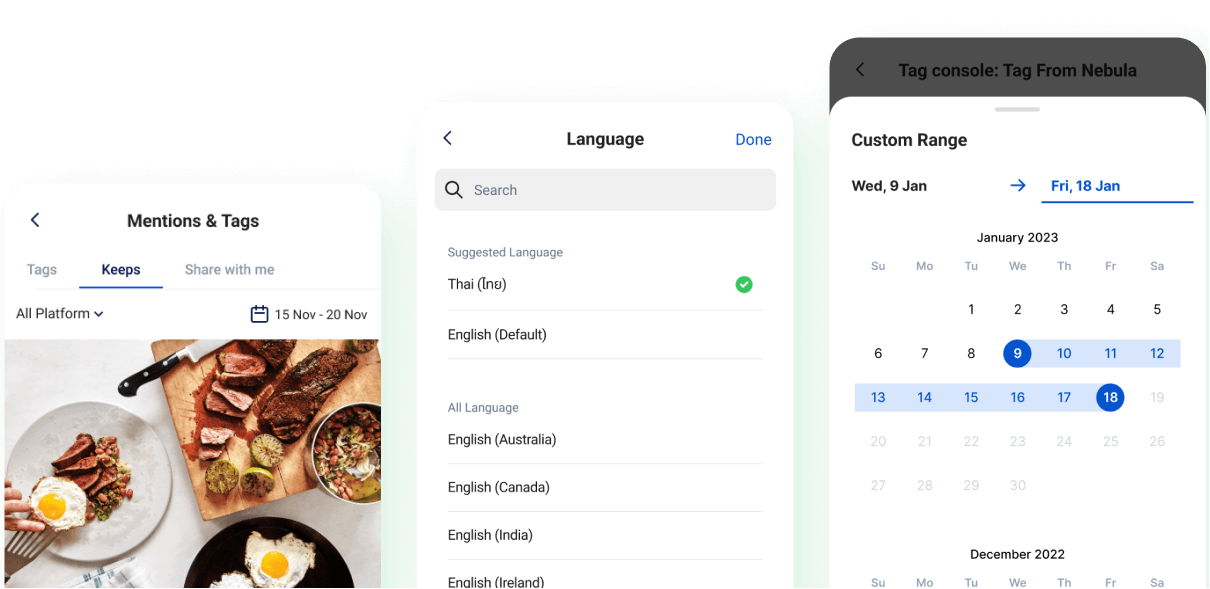 "The nebula app is compatible with both Android and iOS."

Learn more about the Mandala AI
Social Listening and Data Analytics
Customized Feed
Discover Trends
Insights
(Insight Mode)
Inspire and Curate Content
Future
Engage and Communicate
Publish and Schedule
Advertise
Analyze results and Benchmark
All Mandala AI

products are each powerful standalone platforms designed to work alone or as complementary modules in the Mandala AI ecosystem to energize collaboration and team success.
Get Started for free. Subscribe when ready. Upgrades Anytime.
Mandala AI is built to grow with you.